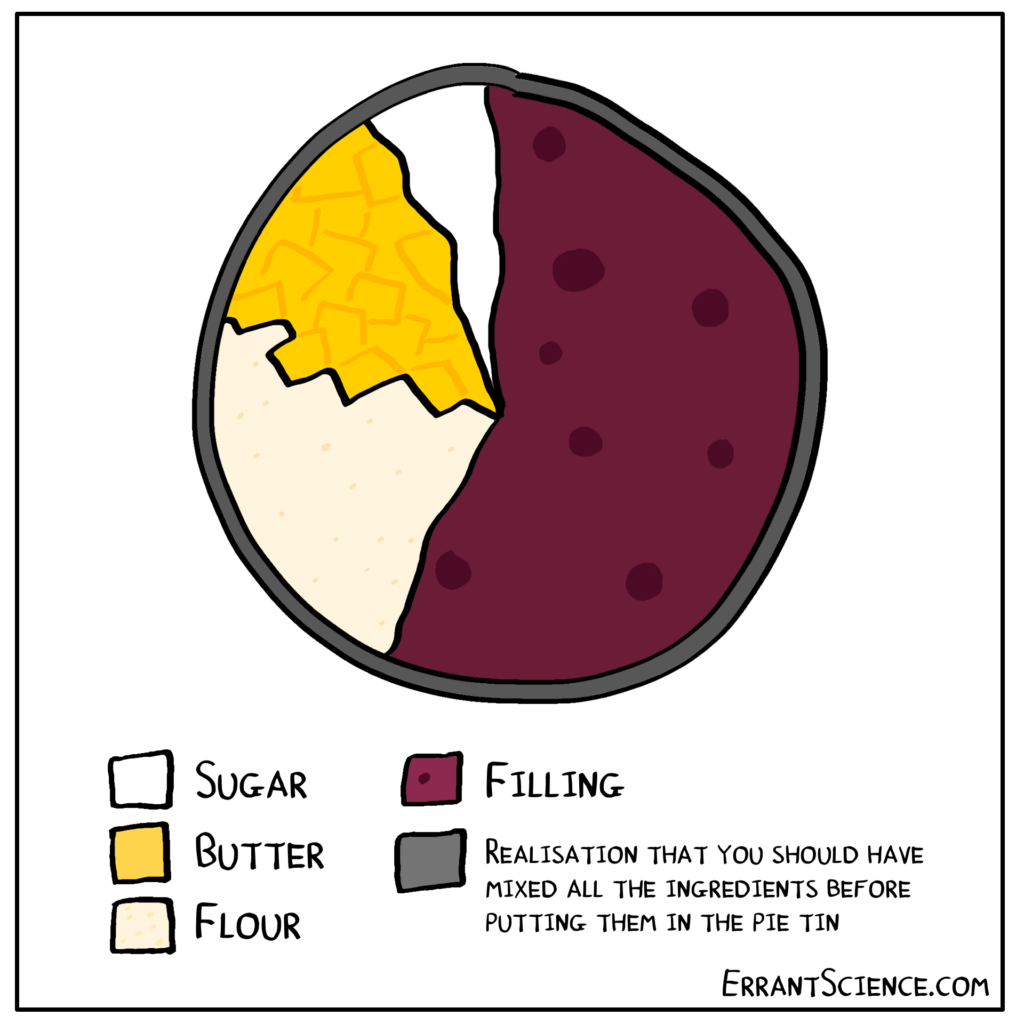 This section provides general advice for managing and running your Network, including detailing the different roles and responsibilities within the Network Team, how to manage your Advisory Board, and the overall membership of your Network. The contents for this section are:
Roles within the Network
The Core Team is formed by: Principal Investigator (PI) and Network Manager, with some strategic input from the Chair of the Advisory Board. A description of these roles is included in the following sections. Typically, there is an Academic Team (formed of PI and Co-Is), a Network Manager and an Advisory Board. Other nomenclatures used for the Network Manager are Project Manager or Project Officer.
Principal Investigator (PI)
The Principal Investigator (PI) is ultimately responsible for the leadership of the project, administration and management of the grant. They are responsible to reporting back to the funding research council on what the Network is achieving and plans do to, in line with the original grant application. If there are any significant changes to the planned Network (use of funding, extending timescales for example) the PI will have to request these.
Co-Investigator (Co-I)
Networks differ in the number of Co-Investigators they appoint (typically EPSRC will provide restrictions on this number in the calls for Network applications). It can be very useful to have a project team of investigators, lead by the PI but managed by the Network Manager. The investigators can meet regularly and will have clear responsibilities identified in the grant application. Investigators can be ECRs who are keen to develop their career, or more experienced academic members of staff. These Investigators would have been identified in the original funding application. Monthly project team meetings including all the investigators and Network Manager are very useful in keeping Networks on track.
Network Manager
The Network manager is responsible for the delivery of Network activities. They act as the primary contact for all engagement activities and will reach out pro-actively to other communities, industry and academia to raise the profile of a Network. They represent the Network at a range of external events including giving presentations about activities, curating high impact high quality events, liaising with the wider e-community and encouraging membership of the Network, ensuring creation of high quality content for the web pages, raising the profile of the Network by liaising with the media and supporting the writing of press releases.
The role of a Network manager can be quite diverse depending on the requirements of the Network and the experience / specialties of the Network Manager in question. Some of the Network Mangers who have contributed to this resource have summarised their specific roles and responsibilities: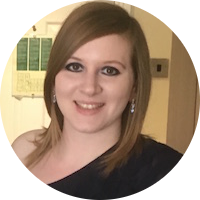 Samantha Kanza – AI3SD Network Manager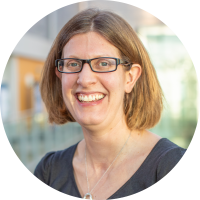 Debra Fearnshaw – Connected Everything Network Manager
Natalie Theodoulou – Sprite+ Network Manager
Network Administrator
The Network Administrator supports the Network manager in organising the networking activities, updating resources, communicating with Network members and working with the PI and Network Manager to organise the finances. Not all Networks will have an administrator. Each Network has the flexibility to decide on the structure of their admin team, some may just have a Network Manager and some may also have an administrator.
Non-Academic Partners
Although businesses and policy-makers are ordinarily ineligible for EPSRC funding (via the PI/Co-I Route, although they can receive funds via the usual consultancy procurement process), it can be useful to reach out to communities with interests aligned to those of the Network. There are some exceptions, such as when they are providing a service to an academic partner. However, they will typically be bound by the procurement rules of any academic institution. Non-academic partners can form part of the Advisory Board for the Network.
EPSRC Officer
The EPSRC Officer is assigned by the funder and acts as the first point of contact, representing the funder. The EPSRC Officer's role is to ensure that the project is running as per grant proposal and in accordance to the funder's terms and conditions. They should have access to project documentation if requested and will be expected to attend the Advisory Board meetings for the duration of the project.
Advisory Board / Steering Group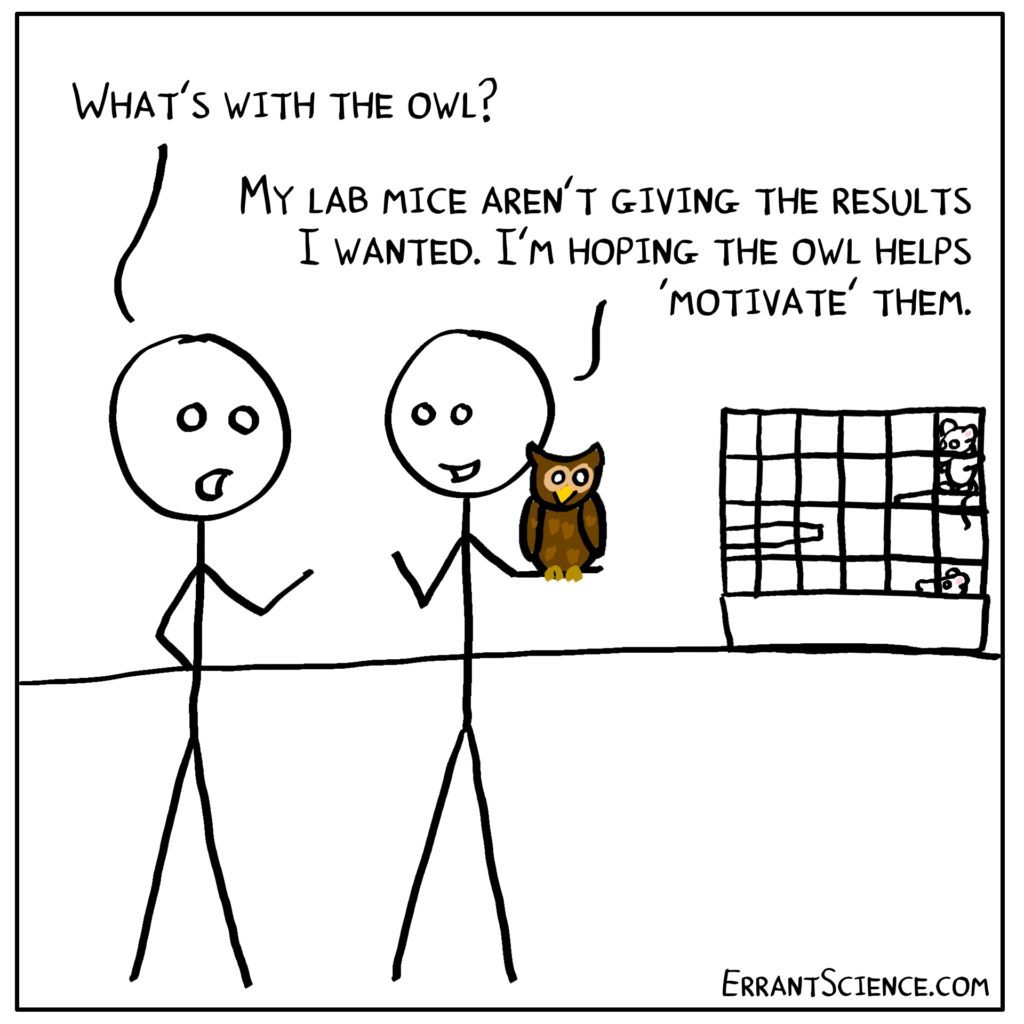 All NetworkPluses will have a form of Advisory Board, whether this is called an Advisory Board, Advisory Group, Steering Group, Executive Group etc. These should be a diverse set of individuals across academia and industry that have a range of experience both in the different domains represented within the Network, and the different activities the Network wishes to engage in. It is advisable to include at least one member of the funding body to ensure that the Networks activities line up with the funding expectations, and to be able to ask advice directly from the funding body. It is ideal to have a range of different career stages in this group as well, to provide ECR perspectives as well as more experienced academic/industry perspectives. The role of an Advisory Board is to:
Review NetworkPlus activities in the context of the policy and practice landscape
Suggest ways of extending and developing the Network
Promote the NetworkPlus within stakeholder communities
Provide advice on the strategic direction of the NetworkPlus
Support and advise on longer term sustainability of the Network
Have an independent Chair
Meetings will generally require an agenda (which could be organised by the Network Manager) and a Chair (either the PI or a separately appointed Chair). Items for discussion should be presented and formal minutes should be recorded and shared after the meetings, noting the actions and outcomes.
Meeting frequency can vary depending on whether these meetings take place in person, and what the current status of the Network is and how much advice is required. For example, it is advisable to organise meetings when big decisions need to be made about funding calls or future plans to ensure that the group is on hand to provide feedback and assistance.
It used to be common for face to face meetings to take place a few times a year. With the new travel constraints of covid, meetings have become much more frequent (albeit shorter) and take place online every few months. As things progress back to more face to face events, it is worth discussing with your Advisory Board what works best for them, and potentially running a combination of face to face and virtual meetings.
The Network Manager is expected to extend the Advisory Board meeting invitation to the EPSRC Officer / Portfolio Manager
Here are some general tips and comments about Advisory Boards:
Use the Advisory Board to ask specific questions and gather feedback rather than as a reporting mechanism.
Agenda for meetings can be about solving key challenges (as well as celebrating the good stuff). It is useful to send these out in advance so group members have an opportunity to suggest amendments or additions.
The frequency of the Advisory Board meetings varies across different projects, a minimum of two meetings per year is recommended. If any prior established / pending actions, include a reminder of the previous minutes – especially in the case of rarer meetings.
The address book of Advisory Boards is very useful to diversify speakers and get appropriate reviewers, make industry connections. The Advisory Board can also help champion EDI across your Network so use them to get help for your activities. Some Networks also have ECR representative(s) on their Advisory Board too.
Providing a space in the meetings for the Advisory Board to have a discussion without the PI, Co-I or Network Manager there allows for frank discussions to be had, and then useful feedback can be provided to the Network Team.
Advisory Board members typically do not want to act as a review panel. Don't overload them with documents to review. They are important to keep on side so make sure you don't constantly go back to the same volunteers.
Advisory Board members play an important role in raising the project profile; the Network Manager can prepare and share with them a brief project description they could easily use in an email when talking about the project / advertising.
We found that they do enjoy discussing the strategic direction of the Network
Network Membership
To encourage people to join the Network, you should keep the procedure for becoming a member as frictionless as possible.
A simple effective way to define membership of your Network is to link it to the Network Mailing list. JISC Mail is a good service for handling this, as you can easily see all of your subscribers, set different permissions for different membership groups, and easily set who can post to the mailing list to avoid spam posts. NB: Keeping a slick mailing list that only sends out relevant emails (and not too many of them!) is key to keeping members engaged.
When you are first setting up your Network, make sure you have a mailing list and start publicising for early signups through Twitter and other channels. This should bring in an initial flux, and ideally plan a launch event early on to encourage lots of people to sign up to the Network.
A useful way of adding to your membership, is to ask every person who signs up to a Network event or initiative if you can add them to your mailing list. Typically if they are interested in the field they will say yes! However, it is very important to have a privacy policy which clearly states what data you are collecting and how you are using it and how members can choose to opt out of this if they wish.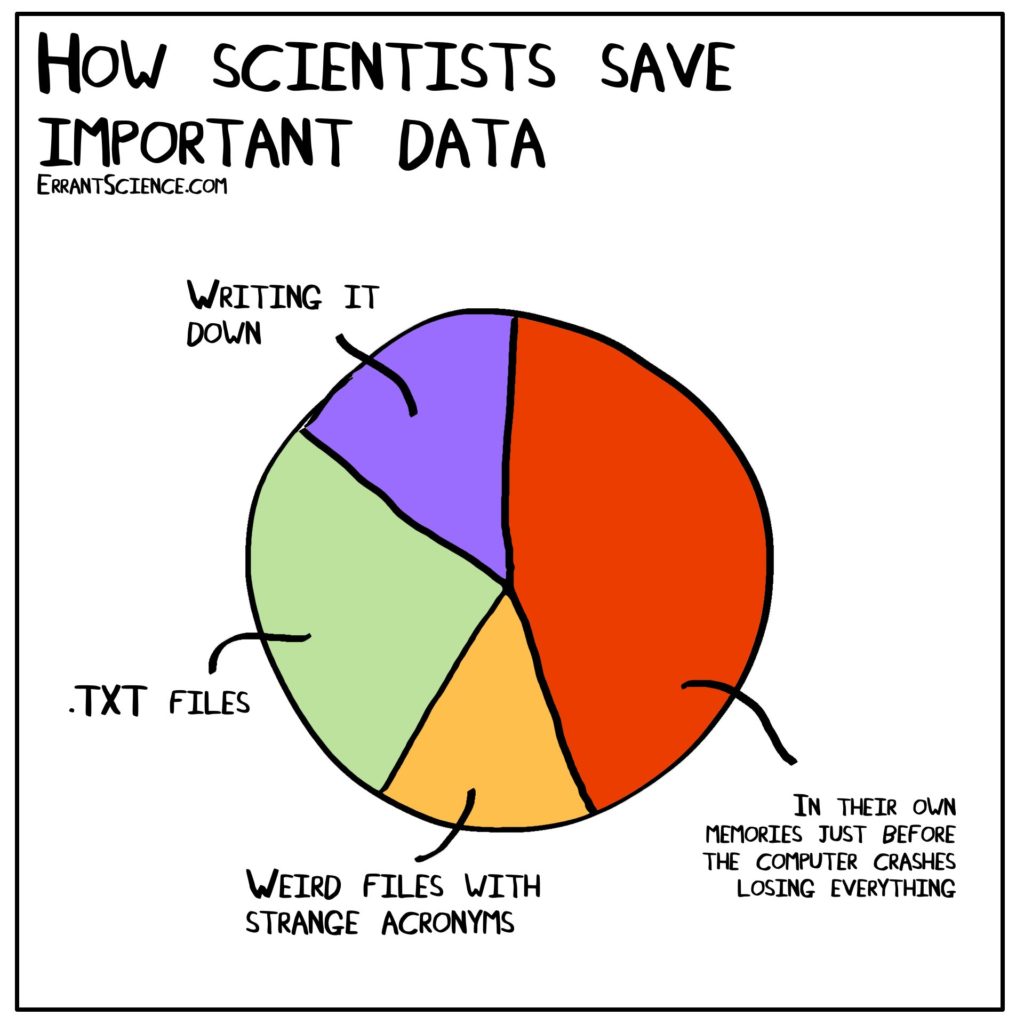 Equality, Diversity and Inclusion (EDI)
All funded research council activities will have a focus on EDI and Networks have a responsibility to reflect this in their plans and activities, particularly in support the development of a healthy research culture.
EDI should be a "golden thread" throughout the Network and often it is the Network Manager that keeps that thread in tact. There are increasingly more examples of how EDI can be embed into Network activity. One Network – Connected Everything has created its EDI principles which guides all its activities and gives a clear message to those participating in them. Imperial College London has also produced a policy for organising conferences incuding guidance on how to incorporate considerations of EDI into your organisation. This document can be found here.
Without creating an exhaustive list, key activities to ensure you have considered EDI are:
Inclusive language (using gender neutral language can help to facilitate a more inclusive environment).
Events (start/end times, clash with cultural or religious occasions or school holidays, accessibility, comfort breaks).
Financial support (putting on free events where possible creates a much more inclusive environment for interested members from all different career stages / financial situations to attend. There are also other ways to help financially such as providing funds for travel and accommodation, particularly for ECRs who might not have access to a budget for this).
Feasibility study calls (turnaround times, support offered for under-represented groups, consider anonymous assessment processes, clear criteria)
Network communications (creating an inclusive environment for the Network through clarity about EDI across the Network activities and membership, range of formats of information to support learning differences and styles, accessible team members so people can approach and ask for support)
Supporting early career research and their development (Networks offer people in their early research career support, advice and opportunities. It's important that Networks play their part in improving the diversity of the future research pipeline).
An implicit element of the Network Managers / Coordinators role is to create an inclusive culture for the Network. Often this role is the main contact for Network members and the most accessible way to engage with the Network. Through managing the funded grants / awards and being responsible for most the of the Network communications and events, the Manager often has to deal with unexpected requests. The way that these are managed really reflect on the Network and how it is perceived. Taking an inclusive approach helps to underpin the welcoming culture Networks aim to achieve.
Some of these suggestions are based on the EDI Survey that was run by the Network of Networks group in Summer 2021. This initial iteration of the survey will serve as a benchmark, and the survey will be run annually to constantly monitor our progress towards creating more inclusive and diverse Networks.
A very useful guide to inclusive, accessible and sustainable events can be found here:  https://www.bam.ac.uk/resource/all-welcome-guide-to-inclusive–accessible-and-sustainable-events-1st-edition-nov2021-pdf.html
Your Brand
Branding your Network is very important; you want a catchy name and distinctive logo that people will immediately recognise (examples below):

Having a logo means that you can start building up your brand, and easily add your Network presence to a joint event, document, poster, report etc. You should pay attention to the logo resolution as well; a poor resolution will look unclear and unprofessional on promotional materials.
An informative website is a must, it doesn't have to be complicated but it should provide the relevant information about your Network: Aims, Team, Events, Funding Opportunities, Contact Details and how to sign up! Ideally the first paragraph should contain the important keywords for search engines to pick up. There are several free website builders you could access to create a basic website. It is recommended you check with the IT department first if they have any suggestions and to also discuss the domain name.
Network Business cards are an excellent way of encouraging more people to sign up, as well as providing a quick and easy way to get in touch with the Network. It is very common for people to exchange cards at conferences, so make sure you always have a set with you at events. It is highly likely that your institution has a dedicated Marketing team, who can offer guidance in terms of software, graphics, etc. or can directly help you design promotional materials. Last but not least, you must have a good understanding of the budget allocated for branding and marketing, prior to looking into items in this respect: business cards, flyers, posters / banners, freebies, etc.